Established in 2005
200+ proprietary formulations
Silicone fluids, silanes, silicone polymers, specialty emulsions
Rapid response
Custom formulation and problem solving
Customer product development
ACCESS Technologies, LLC LLC was established in 2005 as a specialty silicone emulsions manufacturer and supplier of specialty silicone fluids, silanes, and other affiliated chemicals. ACCESS's silicone polymers & emulsions were manufactured through several strategic manufacturing partners located within key US markets. With over 200+ proprietary formulations designed for a variety of applications, ACCESS Technologies, LLC had the broad capability and expertise to provide both off-the-shelf and customer-specific designed products and solutions.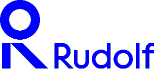 Established in 1922
1880+ employees
45 countries
Innovative chemistries for textiles and construction
Global footprint
Innovation and large scale manufacturing
RUDOLF GROUP, with global Headquarters in Geretsried (Germany), was founded by Reinhold Rudolf in Northern Bohemia in 1922. Rudolf Group focuses on innovative and high-quality chemical products for textile, textile care, and construction. With over 1800 employees (372 in Germany), and located in 45 countries worldwide, Rudolf delivers constant innovation, experienced technical service, and logistics. Highly conscious manufacturing capabilities, development know-how and constantly updated market insights make RUDOLF GROUP the ideal and ultimate choice for today's progressive customers and co-producers in textiles and beyond.
In January 2022, ACCESS Technologies, LLC and RUDOLF GROUP formed a joint venture; ACCESS Rudolf Technologies, LP. Coming together to form ART, combined broad-based silicone formulating capabilities, innovative technical expertise, industry knowledge, rapid response, and flexible manufacturing configuration. ACCESS Rudolf Technologies allows customers access to unique chemistries for next-generation and custom products. And to expand the notion of aspirational chemistry.
ACCESS Rudolf Technologies, LP has strategic manufacturing partners located in the southern and midwestern United States. As well as stocking warehouse locations which allow ART to service a nationwide customer base with rapid response time to orders and product development needs.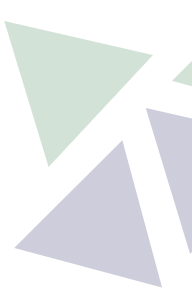 Strategic Manufacturing Locations
200+ Proprietary Formulations
Custom Designed Product Capability
Formulation, Process, and Product Solutions
New Generation Production Development