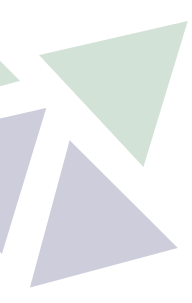 JV Formation
Rudolf Joint Venture: Rudolf Group and ACCESS Technologies LLC Establish A Joint Venture Named ACCESS Rudolf Technologies (ART) In North America.
Rock Hill, SC (USA), January 2022 — Rudolf Group and ACCESS Technologies LLC are pleased to announce the establishment of a 50/50 Joint Venture named ACCESS Rudolf Technologies (ART), with Headquarters in Rock Hill, South Carolina (USA). Steve Savastano, ACCESS Technologies' founder, and the president has been appointed CEO of ART. Anticipating emerging industry trends, ART fosters industrial collaboration and synergies. It aims to develop and market significant innovations in silicone polymers and emulsions throughout a wide spectrum of markets. The JV is built on Rudolf Group's global reach and world-class R&D and manufacturing of specialty silicones, quaternary, urethanes, fluoro-free, and silver product technologies along with the new invigorating focus on sustainability and biobased products. The joint venture will be at the forefront of these remarkable high-growth industries and product technologies.

Dar-Tech Partnership
ACCESS RUDOLF TECHNOLOGIES, LP is pleased to announce a partnership with dar-tech, inc. dar-tech will represent the ART product lines in the Midwest and Ohio Valley regions of the United States. Founded in 1951, dar-tech, inc. is one of the major manufacturers' representatives and distributors of specialty chemicals, raw materials, and laboratory equipment in the Midwest.
This strategic alliance will allow ACCESS Rudolf Technologies products to be represented to customers with an effective sales, logistics, and supply chain management system. dar-tech is an active member of The National Association of Chemical Distributors (NACD). NACD's Responsible Distribution Process is ingrained in all facets of its daily operations, providing a unique advantage amid the industry's ISO Certification requirements.
Contact dar-tech, inc. for more information